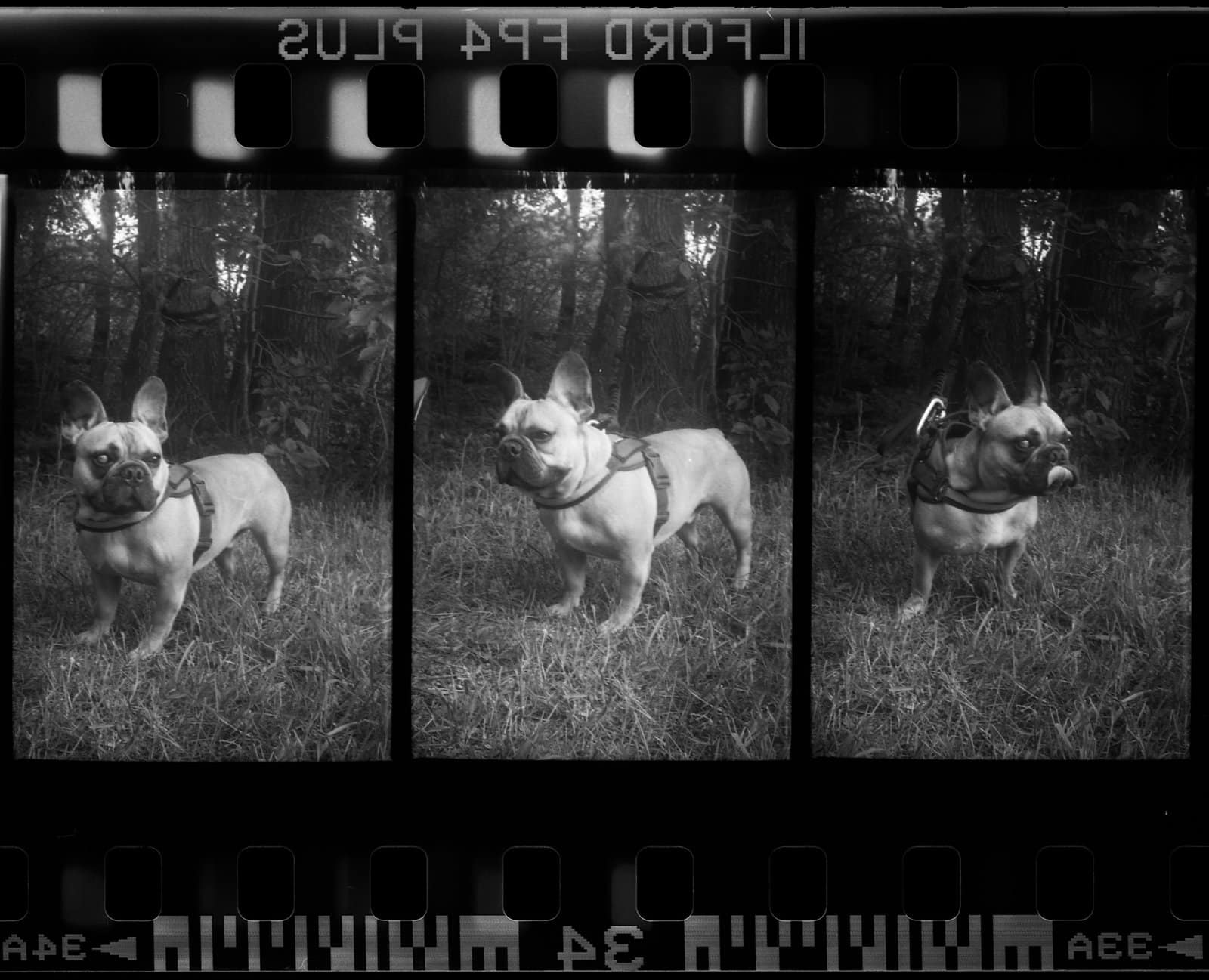 Campfire romance right next to a tent in which highly flammable materials are stored?
In the grove are incredibly beautiful and valuable large-format cameras standing around alone?
That can only mean one thing: Collodion nerds in the wilderness, looking for friendship, sharing, tips and partying. And of course that at least sometimes you have the feeling that you are not the only completely weirdo.
So this weekend we came together from all over Europe for ECW 2023 – the European Collodion Weekend. For us it was only a stone's throw to Luxembourg and with our old Miro we could reach it in 4 hours… but others had no problem to drive 6,000km. I'm telling you: only crazy people!
C.-P. and I found it absolutely wonderful again, and are already looking forward to the meeting in 2024.
(Photos: Tessina, HP5+ & FP4+, Ilfotec DDX 1+4)